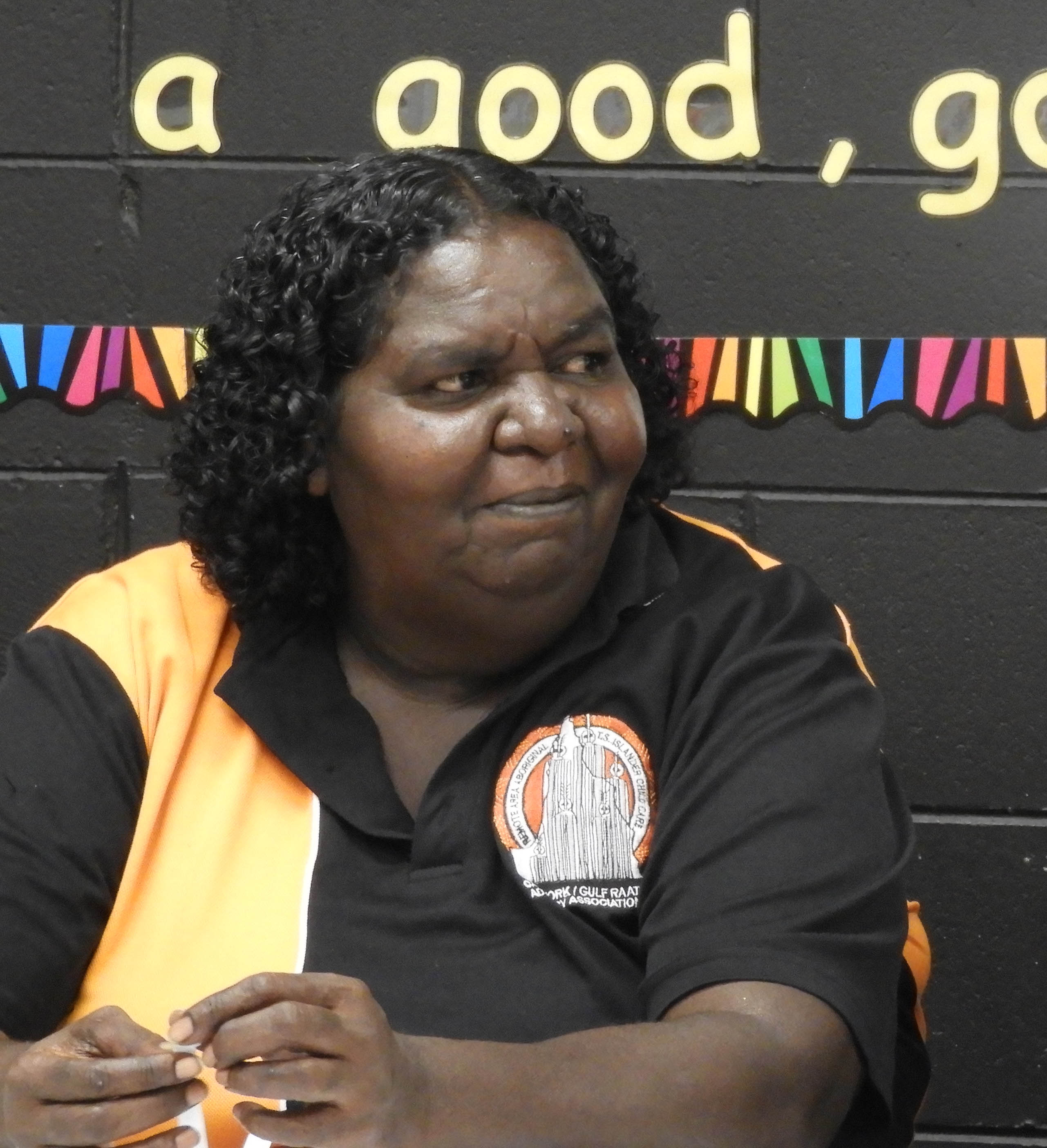 Aunty Gerty works as a Shelter Worker at the Ma'aathan Women's Shelter.
We asked her a few questions about her job and why she enjoys working in and for her community.
The job appealed to her because she likes helping women and children in Aurukun.
She is an asset to RAATSICC through her early childhood qualifications and her character traits being softly spoken. She loves meeting new people which makes her perfect for her position.
Family means everything to Aunty Gerty because her family is close and a highlight of her life was becoming a Nanny.
Her powerful vision for families in Cape York, Gulf and the Torres Straits is to stop DV!
The message she would like to leave to children and young people is "Stay in school, don't drink or do drugs and talk to your elders"
Thank you for sharing your story Aunty Gerty.
Stay tuned for our next story!